MARCH 2010
Things to ponder ...
I arise today
Through the strength of heaven:
Light of sun,
Radiance of moon,
Splendor of fire,
Speed of lightning,
Swiftness of wind,
Depth of sea,
Stability of earth,
Firmness of rock.
St Patricks Breastplate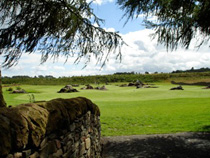 MESOTHELIOMA
is not all about suing, it is about searching for a cure and helping people cope. There is incredible work being done in Boston, MA USA. Read more by clicking HERE.
Mark your calendars!!!

May 1st, Morning or afternoon Tea and Sale of Work. Somewhere in Natick, MA. Place and time TBA.